SAL Engineering S.r.l. designs, produces and sells UAVs (Unmanned Aerial Vehicle) and ROVs (Remotely Operated Vehicle) systems for data acquisitions in aerial, marine, terrestrial and submarine environment.
SAL Engineering offers services with pilot, operator and developer; the design of the job is bound to the current legislation and to the market trends.
Furthermore, SAL Engineering, in partnership with Eoptis S.r.l. (Trento – Italy) has designed, produces and sells the multispectral sensor MAIA. Continuous monitoring of new technologies and collaboration with specific companies allows the continuous updating of electronic, mechanical and remote sensing solutions, to optimize the acquisition system, that consists of vehicle, control system and acquisition platform.
SAL Engineering offers services with different sensors: photogrammetric and topographic surveys for monitoring of terrains and structures, multispectral survey for precision farming and monitoring of pollutant, termographic survey of soils, structures and photovoltaic panels, video making for inspection.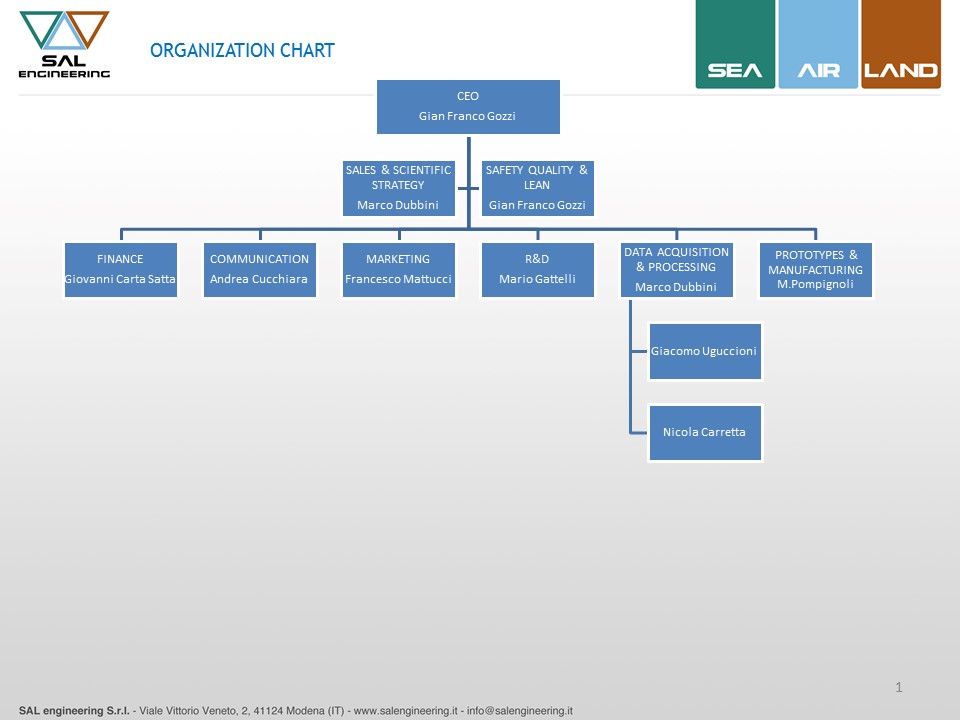 NEED MORE INFORMATION?
Contact us for more information on Having Our activities, our products and services
Click here